other Zoom resources …
Slow connection
Zoom problems with frozen screen, poor quality audio, or getting disconnected?
Summary
We'll consider these areas/issues:
The connection into your home (from "the Internet" to your "router")

You might be paying for slow broadband (check this)
There might be a problem (temporary or permanent) with the connection to your house (check the speed you're actually getting)

The connection from your "router" to your "device" (computer)

You have a slow/cheap router (check what router you have and what routers your provider can provide)
You are too far from your router (distance and/or location)
Too much demand on your router/broadband (others using it)
What to do if your connection is slow
Watch this great 2 min video about WiFi connectivity
Short term solutions – right now!
In order of ease to do …
Move closer to your wifi router/hub
Stop other internet "action" during your meeting
Ask anyone else in the house to stop using the internet (e.g. watching Netflix, browsing the internet, watching videos on their phone, video calls, online games etc)
Turn off any other programs on your device that might be using the internet (email, browser etc)
Using your phone? make sure it's using WiFi rather than mobile data
Turn off your video when you don't need it . You can turn it back on during introductions or if you have a question.
Turn off "HD video" – it's probably already off, but check (click the "up arrow" to the right of your "video" button and uncheck the "HD video option" detailed instructions towards the end of this article
Mute Audio when not talking: click on the microphone icon to mute / unmute
If you're in an important meeting, and you've tried the solutions above, try using …
Zoom – on a smart phone but via data (e.g. 4g) rather than wifi
Zoom – dial in on a smart phone or landline (Note: relies upon the Host having allowed this option and it being a paid account).
For this second option, you can click on the "up arrow" to the right of the "microphone icon" and choose "Switch to Phone Audio". You'll be given a list of phone numbers you can call as well as the Meeting ID and passcode which you will be asked for and can enter using your phone dial pad.
Longer term things to try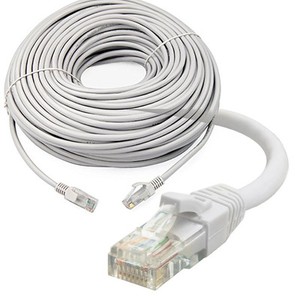 BEST: buy an "ETHERNET" cable – connect your computer/laptop directly to your router/hub with an "ethernet" cable – you can get these fairly cheaply and run the cable for many metres (I use a 20 metre cable).
| | |
| --- | --- |
| | this shows you are connected WIRELESSLY to your router |
| | this shows you are connected via a cable or "ETHERNET" |
Try changing your "Broadband Micro Filter" (see image).  They are very cheap (£3 – £5).
Move your WiFi router – Try moving your router to a more open, central location within your home. Watch this video for more details (its the same one as above).
Consider WiFi extenders (e.g. if your signal next to your router is great, but awful in your office)
Consider upgrading your router – If it's old or damaged the signal may be compromised. Talk to your Internet provider.
And these tips taken from Zoom's help page …
Upgrade your WiFI router firmware. Check your WiFi router vendor support site for firmware upgrade availability.
Use a WiFi extender such as Amped Wireless or Linksys to increase the distance and strength of your WiFi signal